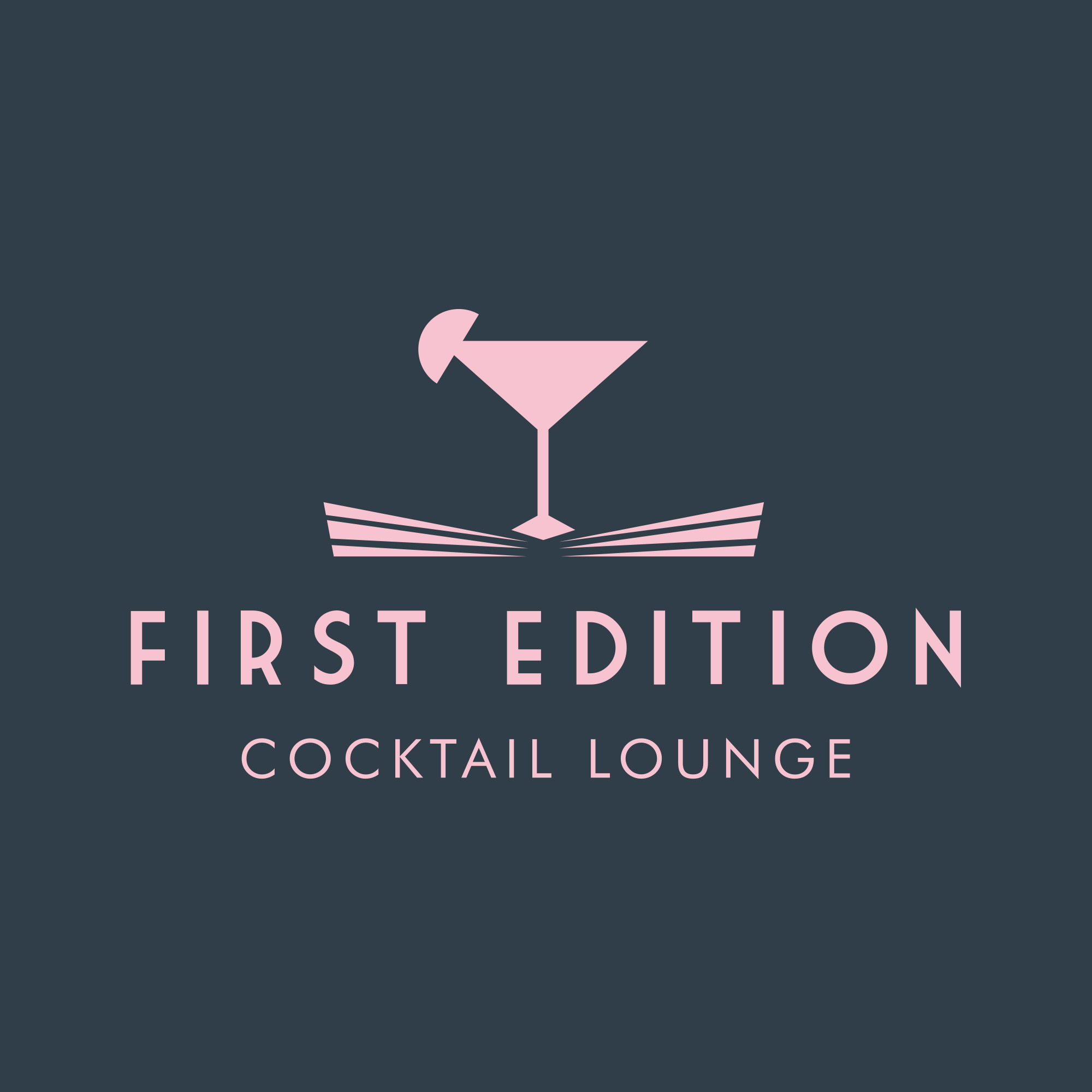 Branding, Design, Website
The brief: A 1920's cocktail bar wanted a new brand identity to reach out to an extended customer base. Its previous bar had a speakeasy feel, in the guise of a book shop, hence the name 'First Edition'.
What we did: A icon of a cocktail glass was created so that it was recognisable as a cocktail bar from passers-by. The glass exists as if being a pop-up from a book, these 'pages' also add Art Deco detail. A font that hints of Deco paired with contemporary colours resulted in a period logo appealing to a younger market.