Jack Dicker – Archilime Architectural Visualisations
We recently caught up with Jack Dicker from Archilime to ask him about all things CGI and 3D Design!
Tell us more about Archilime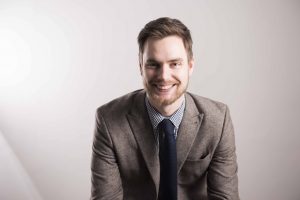 As a creative studio, Archilime predominantly offers high-end, bespoke Architectural CGI for planning applications & marketing campaigns for Agencies & Developers along with 3D design development for Interior Designers, Architects and Landscape Designers. We are also making a real mark within the animation field at the moment so we can expect to see this rise over the next few years.
What made you want to be a 3D Architectural CG Artist? Did you always know it was what you wanted to do?
Actually no, I studied at Plymouth University and took on a degree in Architecture so not quite down the CGI path as usually expected. I have worked in a couple of Architectural practices and studied Architecture since I was about 15, so my love for structural design will always be there, however, I found the CGI world to be much more creative on so many different levels and it's the way I naturally went. Having the opportunity to be creative is that natural pressure valve I need because as so many people will understand being the director of a company comes with many stresses so when I can get my teeth into working on some extremely exciting projects whether that's lighting a scene or organising vegetation it's just such a nice way to spend some working time, relaxing. I've always been fascinated with the way natural light hits and effects raw materials throughout the world of Architecture. I discovered being able to re-create any structure I wanted with 3D modelling and then creating my own lighting effects with various render engines, was the way forward.
What's one of the most memorable projects you've ever worked on?
This is so difficult to answer, strangely I remember every project we have done to date but my most memorable was probably when we produced a series of CGIs for a local Architect and friend, Gavin. Gavin is the director of Woodford Architects and was one of my first ever clients five years ago. This project is probably my most memorable because we were at the forefront of technology when working with vegetation in SketchUp. The project was a Cornish barn conversion called Little Dinnabroad. We were helping companies like Skatter, Laubwerk and Corona really develop their plugins. The way that SketchUp was proposing to move forward in terms of scattering and randomising planting models over a scene was a real breakthrough. That and having SketchUp as a 64Bit system back then was huge… how technology changes so quickly… now it's expected. Before this, Dan (Our Lead Creative) and I were having to pretty much place our models independently and rotate these with the very basic randomisation plugins available at the time and it took a considerable amount of time. Little Dinnabroad was that project where we had the opportunity to really deliver something new in the industry.
What is your favourite thing about working at Archilime?
Tough again! But in all seriousness I love coming to the studio and working with the team we have built here over time. The vibes, the positivity, the fun but also the professionalism we all share gives me a very proud emotion that I feel when thinking about what we have here. We are all on the same page in terms of work ethics and the knowledge and understanding of the industry is also there. It ultimately all starts with the staff and I think that without the people around me it would be a difficult place to come.
Where do you see the future of architectural visualisation technology going?
I can see this becoming more accessible to the public and freelancers in terms of simplifying render engines and lighting rigs to become more time efficient and appeal to a wider range of customers. We are already seeing companies like Chaos Group making the rendering process more straightforward with fewer settings to adjust and more dynamic controls hidden from the user. I guess the idea is to widen the selling market for these companies and offer the option to render their work at a basic level all in-house. More creative people are now becoming freelance in an industry that is craving that line of work and as the technology improves and the process becomes more accessible, I see the future being extremely competitive from a low-quality service point of view. On the flip side, the quality some companies are now reaching with photo-real visualisation is breathtaking but, as everyone knows, there is some serious money invested into what an Architectural Visualisation company uses in terms of hardware and licensing costs and I think that will always separate the two levels to a certain extent.
What are your software's of choice and why?
Predominantly, we use V-ray with SketchUp as our main software options but this comes with plenty of clever plugins to enable us to achieve tasks in SketchUp that would not usually be possible with its native tools. SketchUp is, in my personal opinion, the fastest method to mass up structures and topography. We are so in tune with this software after so many years of daily use it just doesn't seem feasible or logical to change our workflow to anything else until we need to do so. I believe we produce strong and high-quality imagery and what we are doing works for us. There doesn't seem to be any reason to change and follow suit. My mum used to constantly say to me 'don't change what ain't broke! Change what is!'. It's true, we're better off focusing on ways to constantly become more efficient with the way we work, not how we work.
What motto or phrases do you live by?
Ha, I do love a good quote, I have about 10 or 11 saved on my phone at any one time! My all-time favourite quote is 'Success is the ability to move from one failure to another without loss of enthusiasm.' I think that was Winston Churchill but I really can't remember where I read that, it just stuck with me as it is so true…
If you were on a deserted island, what two things would you take with you?
Well, this is tough, I think I would categorically say yes to Football Manager. I've got a cracking Atletico Madrid game save on at the moment and I'm on the verge of some huge signings. So that takes one space and then, of course, my beautiful wife 😉 Although she wouldn't be too pleased with my first choice!
Name one person who you consider to be your inspiration
I think this has to be Bertrand Benoit, a French Architect that had moved into the CGI industry some time ago. I find his work fascinating. The attention to detail, quality of textures, understanding of light, it's all so absolutely bang on and the level of hyper-realism is unbeatable in my opinion.
As an entrepreneur, what piece of advice would you give to your younger self?
I think the continuous worry over a lot of very (now) minor dilemmas and issues I encountered in the start-up process was most likely unneeded. The concern of whether I wrote an email to a potential lead the wrong way, to early or late in the day, whether I should call or email that person, or how long I should wait for a response before contacting the potential lead… I had so many worries surrounding the way I carried out my actions, I now look back and know that the important thing there was that I was doing it either way. The fact that I was worried about that sort of thing makes me realise how much I wanted this to develop into something great. I was very concerned about the smaller details that ultimately in a busy working environment, doesn't matter in the slightest. I could have done nothing, but I didn't. I found out that timelines in business are very different to timelines in life. Within our industry, whether its 2 weeks, 4 or 8 weeks is nothing to be waiting on a fee proposal to come through for a particular project that needs thought and decision making by the client. At the start, I tried to weigh up all my options in a very unfamiliar industry and a lot of stress came from my inability to relax, take a step back and be patient. Before I started this company I came from an Architectural background so I had close to no experience in the CGI world. I learnt everything I knew myself and spent 20 hours a day reading and learning about CGI. If I was to give any advice at all, I would say just focus on your quality of work, your chosen clients will follow whilst you take your time in producing what is required to the best of your ability.
Tell us about the future of Archilime
We have a very bright future and something to definitely look forward too here, that's for sure. The new services we are developing not only within the CGI industry but the entire interior design field, a very exciting prospect at the moment. The ability to be able to dip in and out of other fields with our wide range of experience from each artist is a powerful advantage and it's something we are looking to further explore over the next 12 months. We have animation, interior design, graphic design and a range of marketing apps all coming to life, so developing these with some great people is something we are all very positive about. The way we can incorporate all our services to tailor around a 3D Design Development process for Architects & Developers is huge right now. Whilst using real-time rendering (live, active final render results as we work on our 3D model) and being able to offer swappable materials, textures and lighting, it allows the client to visually see their design process in 3D form before we progress to the final stages so everything is seen, agreed and explored. Exploring how we can help during the early stages for us is key for us and where we want to try and invest more research and development. It is after all about the clients' experience, so I'm hoping that we continue to put the future of Archilime in-line with that.
Keep an eye out for our next guest blogger, Ajay from Kensington Taylor.