I'm Alex, a Junior Designer here at Attention Media. I graduated from Falmouth University in July 2018 and have been working at Attention Media since. During my time at Falmouth I explored a wide range of design disciplines, resulting in a portfolio of work that ranges from typography and editorial design to creative advertising and brand identities. Falmouth was a great experience for me because of the courses excellent relationship with the creative industry. We would regularly have industry folk come and visit the university to give talks, share work and run workshops with us. These experiences urged me to always keep a close eye on what was going on with in the creative industry.
One topic I have been very interested in recently is the exploration of the graphic and creative possibilities enabled by emerging technology, particularly how they can play a part in the process of creating a brand identity. I believe it is highly valuable to think about the future of design and to be aware of emerging trends. Technology permeates our everyday lives, and without a doubt will play a huge role in the future of design and advertising.
Today I would like to talk about two examples of brand identities that I believe have utilised the potential of new media to create both compelling and forward-thinking design solutions.
First off is the brand identity for the Amsterdam Sinfonietta by Dutch design agency Studio Dumbar. Their work is internationally known for being highly progressive and influential with a focus on typography and brand identities. This is why their work excites me; because they are constantly pushing existing boundaries and challenging expectations of what graphic design is capable of.
When devising the strategy for the Amsterdam Sinfonietta brand, they came up with four themes to describe the brand's essence; quality, perfections, experimentation and innovation. With this in mind, a technology-led concept was developed which aimed to reflect the forward-thinking attitude of the Amsterdam Sinfonietta.
To execute this technology-led concept, they used a programme called Processing which was created for designers to produce dynamic animations using code. Studio Dumbar then created custom code that allowed them to transform the orchestra's music into dynamic patterns and movements made up of typography. These patterns and animations could then be used in all of the orchestras branded print and digital material to express the brand's experimental and innovative values.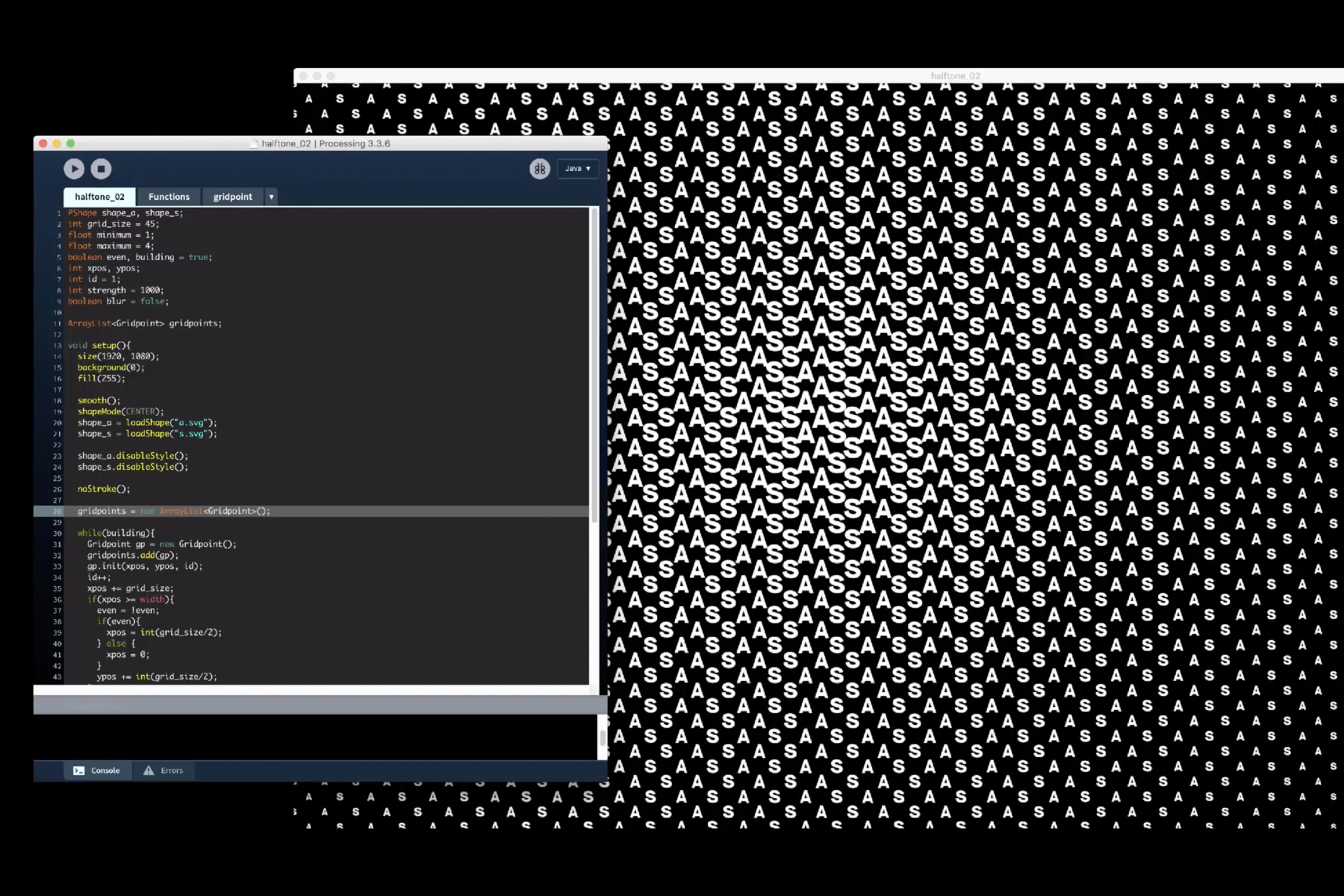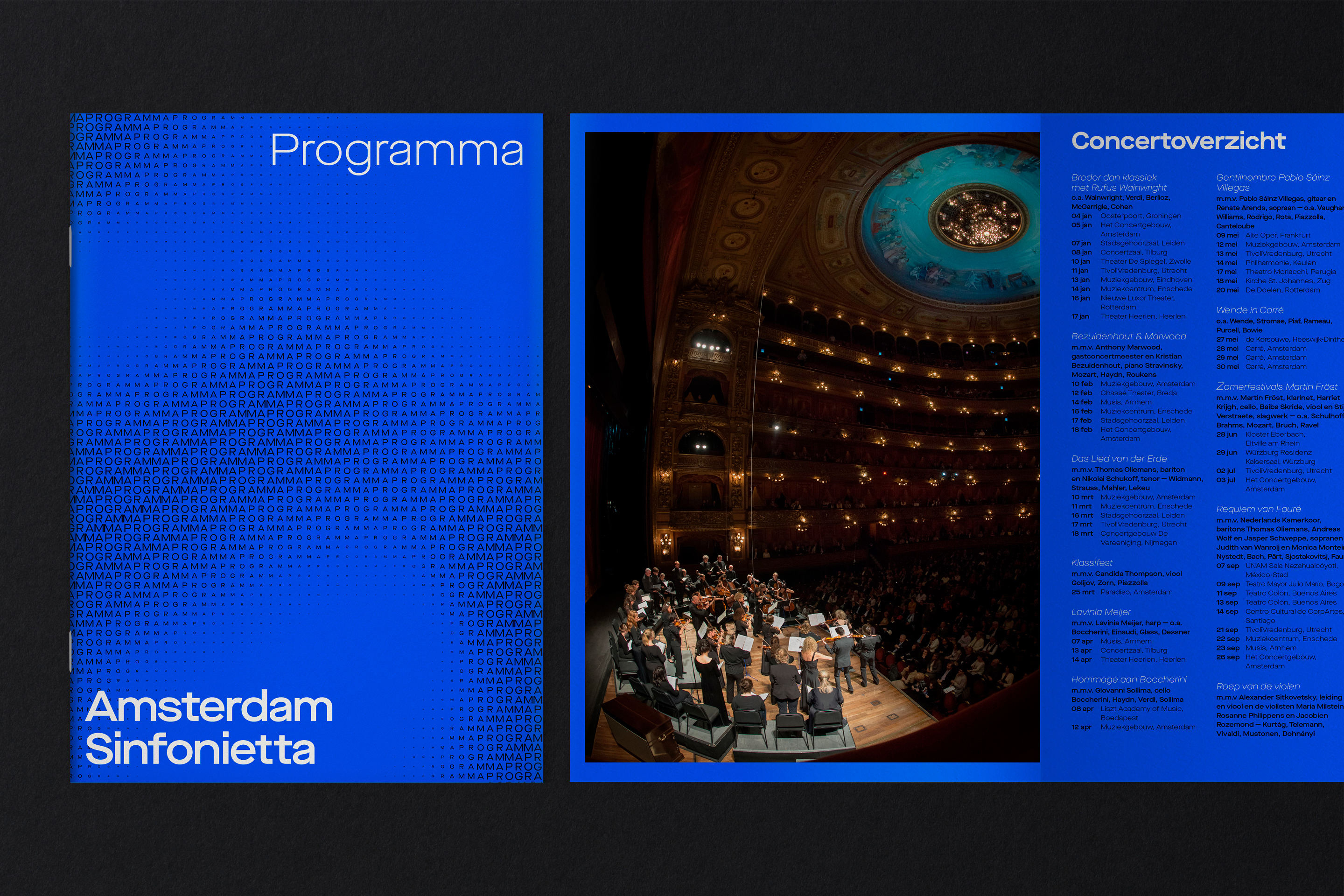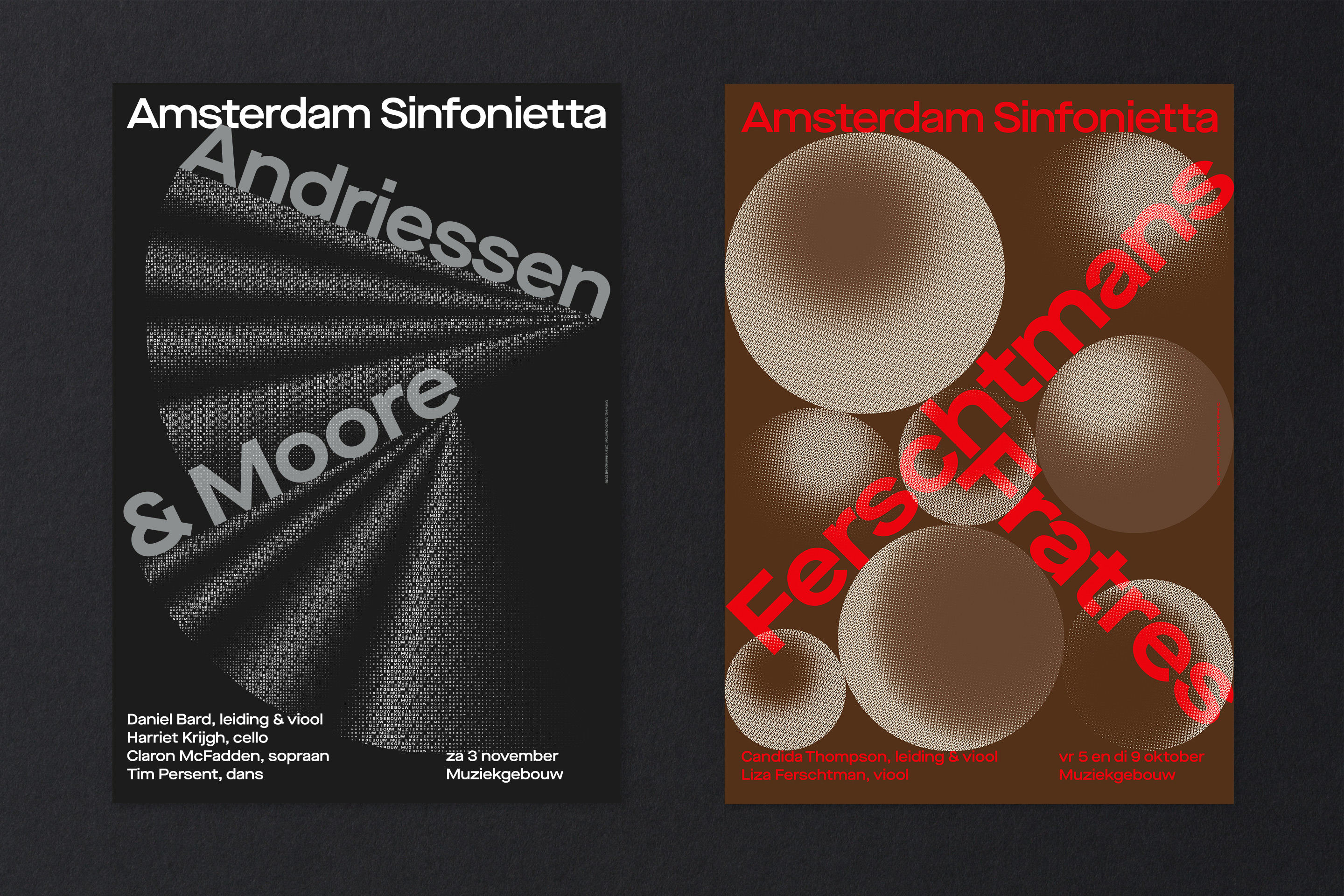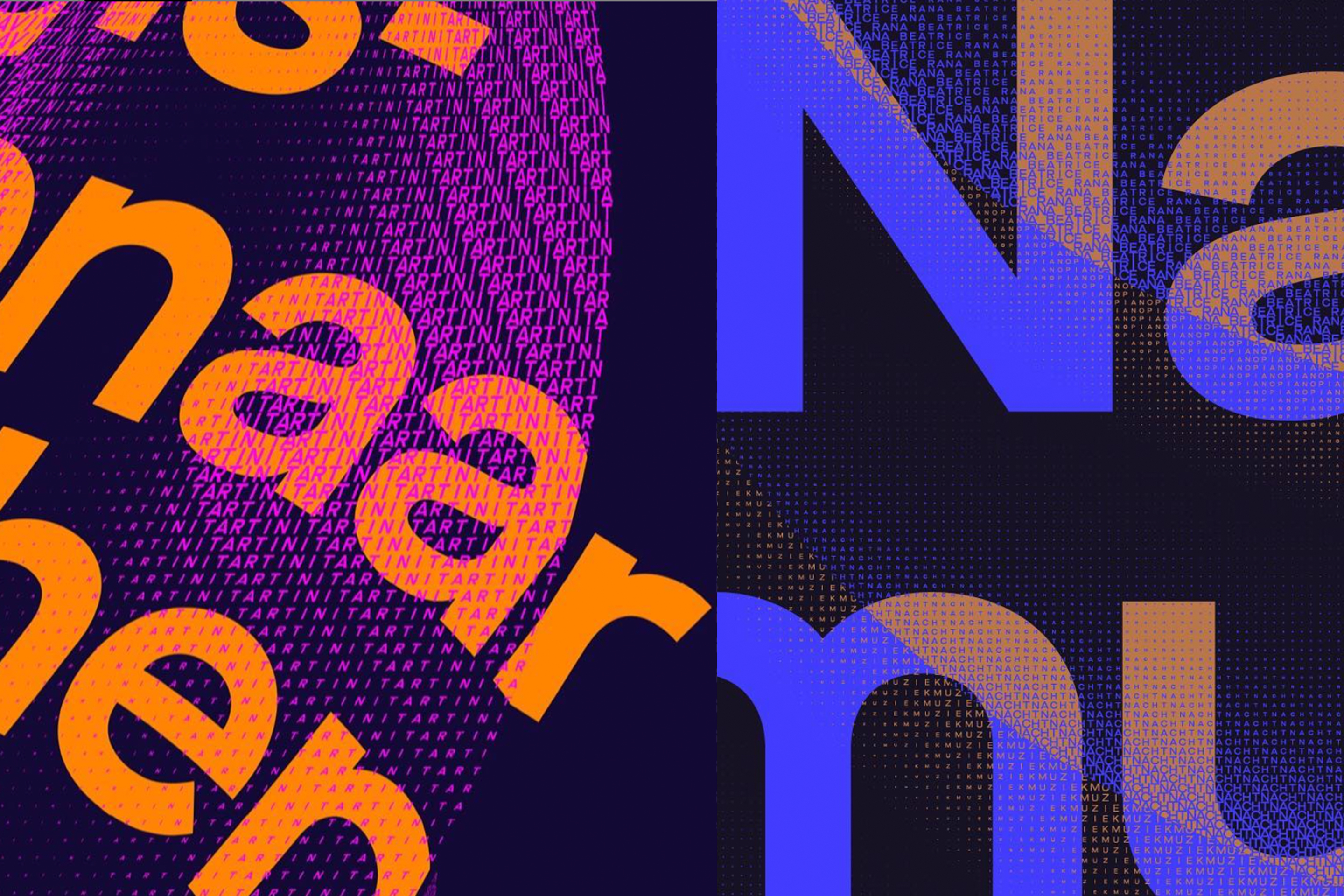 Next up is the re-brand for the London Symphony Orchestra (LSO) by the design agency The Partners, which has now merged with a group of international design and advertising agencies to form one global agency under the name of Superunion.
Music, especially that produced by an orchestra, carries emotional power, so why shouldn't the brand identity evoke an equal amount of emotion?
Orchestra music has been around for a very long time and may not necessarily appeal to today's audiences. This insight is what sparked the rebrand; to capture the forward-thinking spirit and emotional power of the London Symphony Orchestra and make it relevant to a new generation.
"If an orchestra takes inspiration from its conductor, why shouldn't it's brand?"
This quote is what inspired the initial idea for the existing logo, which was to reference the motion of conducting an orchestra to form the initials LSO.
The Partners collaborated with motion capturing company Vicon Systems and the University of Portsmouth School of Creative Technologies to create the brand identity. State of the art motion capturing technology was used to track Sir Simon Rattles (LSO Music Director) every movement whilst he was conducting. The data and motion captured from this was then used to direct the motion of a series of striking animations.
The idea of 'conducting' the visual identity of the brand was further brought to life through the creation of a bespoke typeface that reflected the sweeping moves of the conductor, bringing the brand idea full circle.