For the second year running, the city of Birmingham has hosted a highly successful gathering of design and creativity: Birmingham Design Festival (BDF). The festival, co-founded by designers Luke Tounge, Daniel Acorn and a team of highly dedicated creatives and volunteers in 2017, was born out of a need the fill the West-Midlands-design-festival-shaped hole. I think it's safe to say that they have done this and achieved something quite incredible. The line-up of brilliant speakers and the buzz it has created amongst the creative industry speaks for itself. Well done guys!
Our Junior Designer, Alex Francis, decided to use his Yay Day, an initiative at Attention Media which allows employees to take a day of paid leave to engage in something they've always wanted to do, to head up to Brum and check out this year's festival!
Revolving around the theme of truth, this year's festival set out to discuss difficult subjects from within the creative industry and shed light on topics such as feminism and embracing mistakes in the creative process.
Alex's first stop was to an exhibition titled 'She Speaks the Truth', which was in partnership with the organisation Ladies, Design and Wine. Their mission is to tackle gender equality in the creative industry by championing and celebrating other women's success, as well as offering guidance and mentorship for young creative ladies.
The exhibition was a collection of posters designed in response to the statistic 'only 11% of Creative Directors in the UK are women'.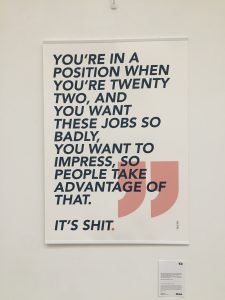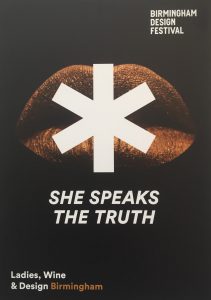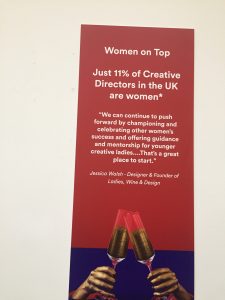 Next up, Alex headed over to the Birmingham City University Parkside campus to watch a lecture by Superunion's Creative Director Katherina Tudball about their re-brand for BBC 2. She spoke about the intricacies of collaborating with a vast number of animators and the team over at BBC Creative, as well as not 'over directing' the artists involved and unleashing their full creative potential. She took the audience on a journey from start to finish, showing them everything from the initial ideas, to the ones that didn't make the cut, and development of the chosen idea. It was a real eye-opener into working with a brand that has a legacy that is so rooted in our British culture.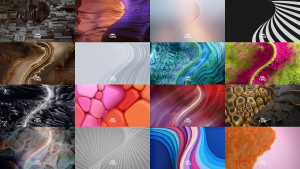 To wrap up the festival, and put the cherry on top, Alex attended a lecture by the amazing Verònica Fuerte, Founder and Creative Director of Barcelona-based design studio, Hey. Hey is known internationally for their positive attitude towards working, clearly stated in their name. Verònica took us through the history of Hey. What we really like about Hey is their commitment to pursuing personal projects in which they can experiment and do the kind of work they want to do. A great example of this is their project, Everyhey. Every day before they began work, they would set aside half an hour to illustrate characters from pop culture in their distinctive style, and they would post these on an Instagram page dedicated to the project (@EveryHey). One thing led to another, and Hey held an exhibition showcasing all 400 illustrations. This was shortly followed by a self-published book about the project.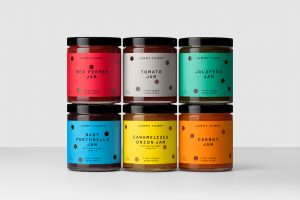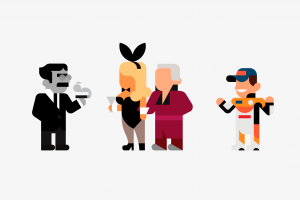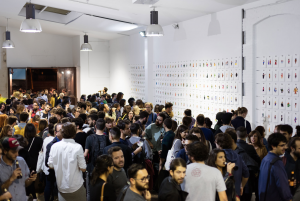 All in all, Alex really enjoyed his Yay Day at the Birmingham Design Festival, and would recommend to anyone (not just designers) to make their way up to Birmingham next year to get involved with the festival.